President Trump Announces New Tariffs On Chinese Imports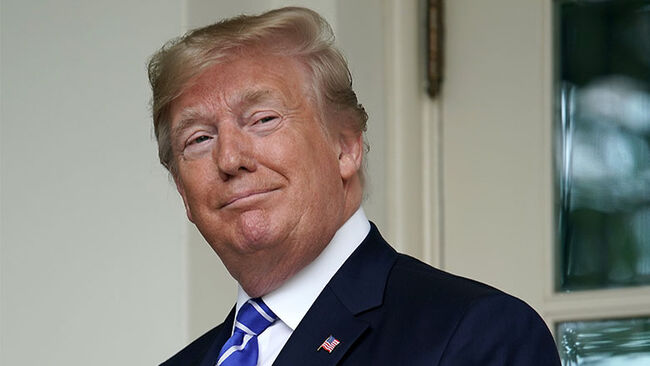 President Donald Trump announced that the United States is planning to impose a new 10% tariff on $300 billion of Chinese goods. The 25% tariff already levied on $250 billion in Chinese goods will remain in place.
Trump says the tariffs are the result of China failing to keep prior promises to buy large quantities of agricultural products from the United States and stop the flow of fentanyl into the country.
"We thought we had a deal with China three months ago, but sadly, China decided to re-negotiate the deal prior to signing," the president explained in a series of tweets. "More recently, China agreed to buy agricultural product from the U.S. in large quantities, but did not do so. Additionally, my friend President Xi said that he would stop the sale of Fentanyl to the United States – this never happened, and many Americans continue to die!"
Trump says that trade negotiations between the two countries are continuing and they are making progress despite the recent setbacks.
"We look forward to continuing our positive dialogue with China on a comprehensive Trade Deal, and feel that the future between our two countries will be a very bright one!"
The new tariffs, which will take effect on September 1, will hit toys, footwear, clothing, and consumer electronic devices such as iPhones.
Photo: Getty Images

The Buck Sexton Show
Buck Sexton is a former political commentator for CNN, and previously served as national security editor for TheBlaze.com and host of "The Buck Sexton Show" on TheBlazeTV and TheBlazeRadio. He's a frequent guest host for The Rush Limbaugh Show,...
Read more