Some Florida Cities Shine On "Most Pet Friendly" Rankings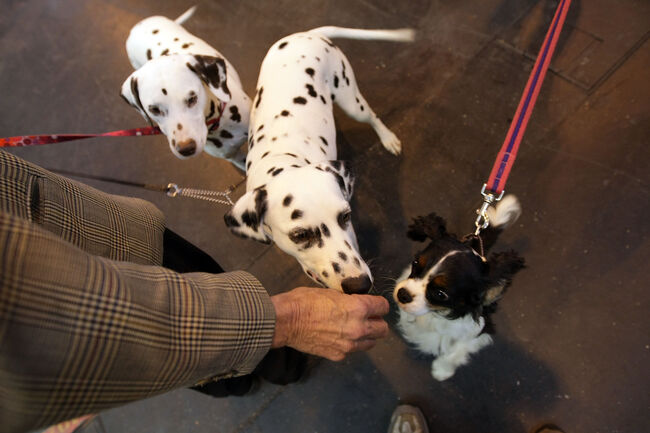 Some Florida cities perform well on a list of the "Most Pet Friendly Cities."
Personal finance site WalletHub looked at the 100 biggest cities in the U.S.
"We look at everything from minimum pet care provider rates, premiums for pet insurance, pet businesses and pet friendly restaurants per capita and just walkability."
WalletHub analyst Jill Gonzalez says Orlando ranked 2nd with Tampa at 3.
Orlando did really well when it comes to pet budgets and pet health and wellness, thanks to a large number of veterinarians.
Despite it's top 5 showing, there are some places where Tampa could improve.
"Pet health and wellness counted for the most here, so we would like to see a little bit more veterinarians per capita, pet caretakers, animal trainers, pet businesses."
Tampa, however performed the best of the other Florida cities when it comes to outdoor pet friendliness.
One South Florida city could do a lot better when it comes to that.
"Miami is less than average when it comes to dog parks per capita, not a lot of park land, not a lot of dog-friendly trails per capita. So, we see Orlando and Tampa really outranking them in all of those aspects."
Miami ranks 26th overall.
Gonzalez says outdoor pet friendliness was one area where most Florida cities could use improvement.
"It's great to have good weather, but you really also want to make sure that you are really utilizing the weather to help pet parents."
Florida's cities:
Orlando - 2
Tampa - 3
Miami - 26
St. Petersburg - 36
Hialeah - 60
Jacksonville - 72
The study was conducted to coincide with "National Homeless Animals Day," on Saturday.
"Clear the Shelters" events are going on across the state, offering free or discounted adoption fees.
Click Here for a map that shows all of Florida's participating shelters.