President Trump Will Declare National Emergency For Wall Funding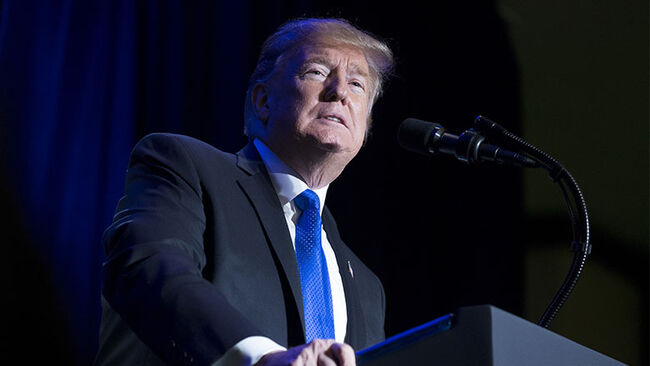 There will not be another partial government shutdown this Friday (February 15) after Republicans and Democrats came to an agreement on a funding and border security bill. Senate Majority Leader Mitch McConnell announced on the Senate floor that President Donald Trump said that he plans to sign the compromise funding bill, even though it only contains $1.4 billion for the construction of a wall along the U.S.-Mexico border.
That money would cover around 55 miles of fencing and would not be able to be used on the new wall prototypes that are currently being designed.
Trump has been asking Congress for $5.7 billion to build a wall over select areas of the southern border and will declare a national emergency in order to secure the rest of the money for the construction.
"[President Trump] has indicated he is prepared to sign the bill. He will also be issuing a national emergency declaration at the same time," McConnell said. "I've indicated to him that I'm going to support the national emergency declaration. So for all of my colleagues, the President will sign the bill, we will be voting on it shortly."
The Senate will vote on the bill this afternoon, and then it will be sent to the House of Representatives before it ends up on President Trump's desk.
The White House confirmed that Trump will sign the bill.
"President Trump will sign the government funding bill, and as he has stated before, he will also take other executive action -- including a national emergency -- to ensure we stop the national security and humanitarian crisis at the border," White House press secretary Sarah Sanders said in a statement. "The president is once again delivering on his promise to build the wall, protect the border, and secure our great country."
Democrats are expected to file a lawsuit questioning Trump's authority to use his national emergency powers to divert funding from other agencies to pay for the construction.
Photo: Getty Images