NEXT Launch: Falcon 9 on August 14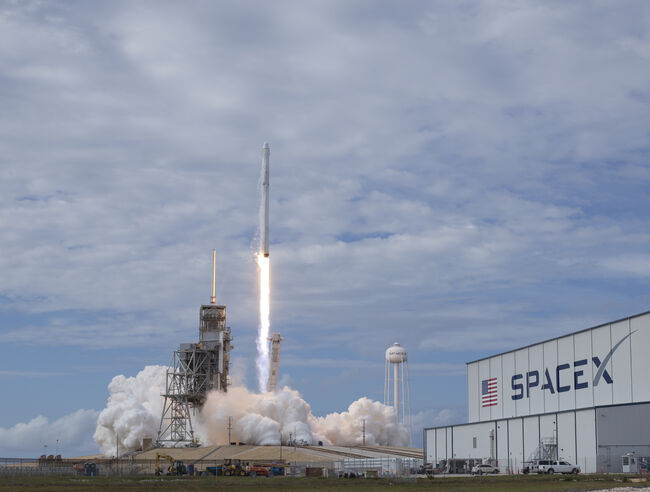 SpaceX has slipped its next launch from the Kennedy Space Center to Monday, August 14. Liftoff is set for precisely 12:31 p.m. EDT.
For a few seconds on Thursday, Aug. 10, SpaceX test fired the nine first stage engines at the base of the Falcon 9 rocket to ensure the vehicle and launch pad systems were ready to support the space shot.
All went well.
The Falcon 9 is to carry an unmanned Dragon spacecraft into Earth orbit on a cargo-carrying mission to the International Space Station. The launch is being conducted as part of a Commercial Resupply Services contact SpaceX has with NASA. Liftoff will take place from Kennedy Space Center's historic pad 39A.
A few minutes after launch, while the Falcon 9's second stage continues to speed the Dragon capsule into space, the Falcon 9 first stage will return to Cape Canaveral Air Force Station and attempt a soft touchdown at Landing Zone 1.
WMMB will offer live updates on the launch beginning at 12:27 p.m. EDT.
Also on deck for this week is a United Launch Alliance Atlas 5 rocket, which is to fly a NASA tracking and communications satellite into Earth orbit. The mission is set to blast off from Cape Canaveral Air Force Station's Launch Complex 41 on Friday, August 18, at 8:03 a.m. EDT. The launch window extends 40 minutes until 8:43 a.m. EDT.
Please note: The launch schedule is a never a sure thing until the rocket actually lifts off. We will update this page as best we can with news of any schedule changes.